Like Robert Frost said...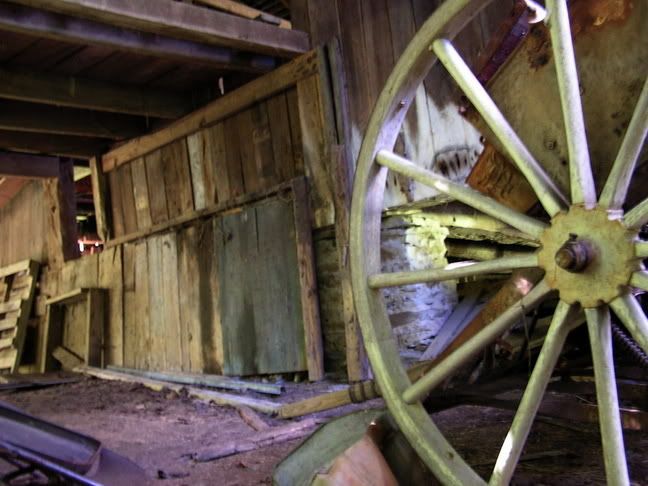 The house had gone to bring again
To the midnight sky a sunset glow.
Now the chimney was all of the house that stood,
Like a pistil after the petals go.

The barn opposed across the way,
That would have joined the house in flame
Had it been the will of the wind, was left
To bear forsaken the place's name.

No more it opened with all one end
For teams that came by the stony road
To drum on the floor with scurrying hoofs
And brush the mow with the summer load.

The birds that came to it through the air
At broken windows flew out and in,
Their murmur more like the sigh we sigh
From too much dwelling on what has been.

Yet for them the lilac renewed its leaf,
And the aged elm, though touched with fire;
And the dry pump flung up an awkward arm:
And the fence post carried a strand of wire.

For them there was really nothing sad.
But though they rejoiced in the nest they kept,
One had to be versed in country things
Not to believe the phoebes wept.
-----------
The barn and tavern are about 50 yards apart. The cemetary is up the hill, about 250 yards, overlooking a ravine that leads to the river...
the view up into the rafters...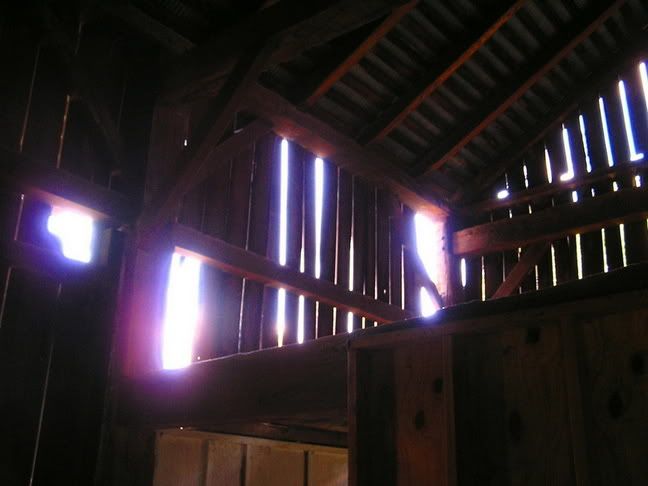 part of the cabinet that was part of the schoolhouse in the upper room of the barn...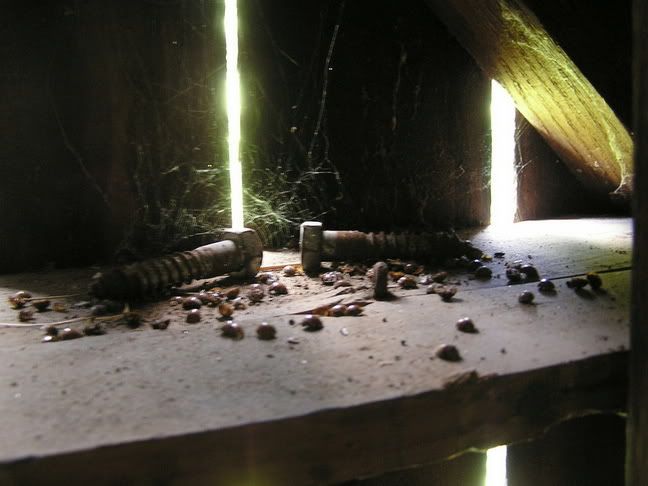 more of the cabinet...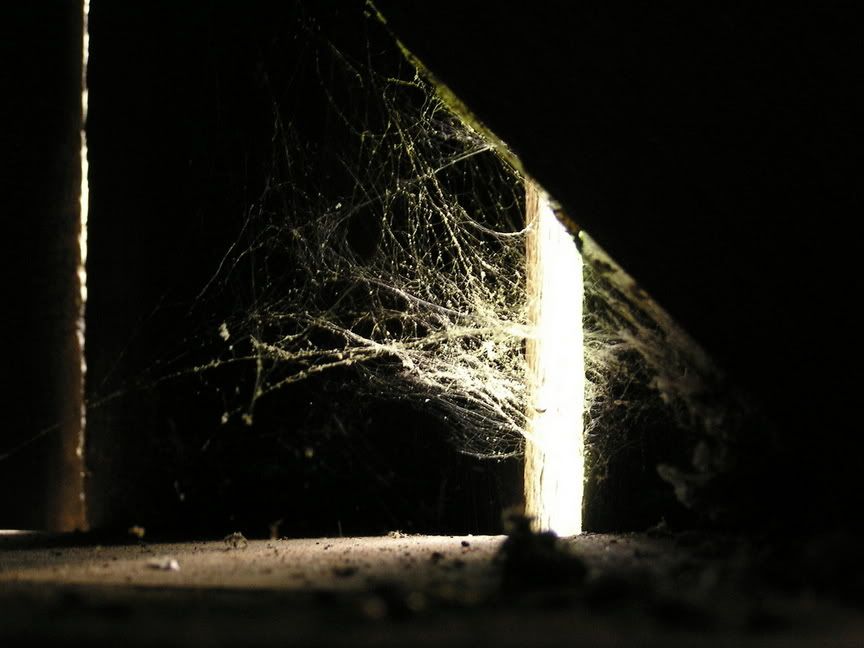 the cabinet, with all its worn colors...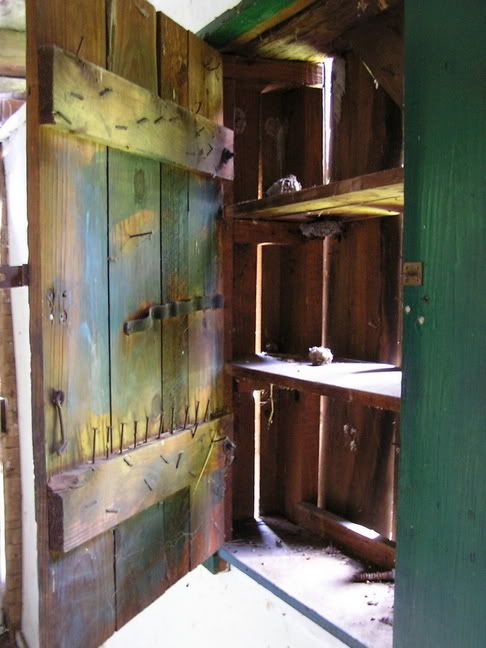 somewhat disconcerting discovery on the top floor of the barn...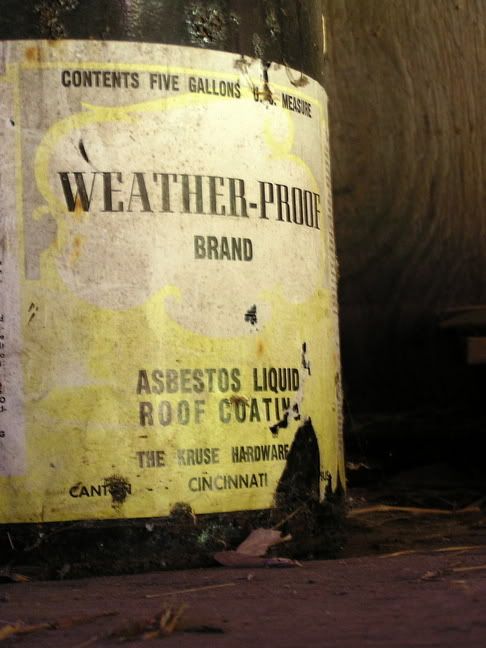 perhaps someone who IS well-versed in country things can tell me what kind of farm machinery this is...
old nail and chains hanging from it, next to the uhh...wagon?
close-up of the front of the wagon-like thing... note that the wheels on the front are super sharp.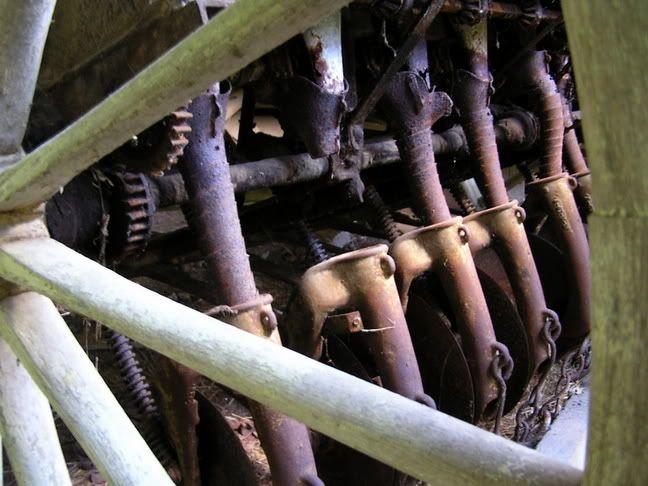 this mystery dial was on the front of the mystery machinery...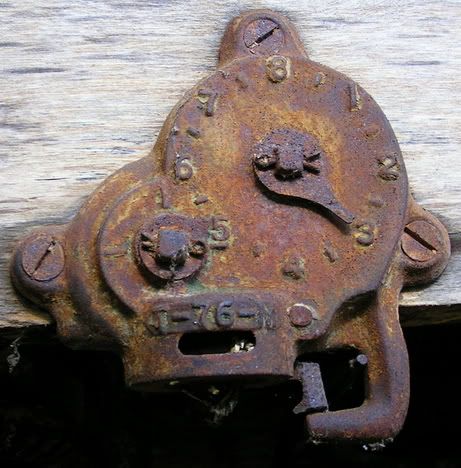 sunlight peeks through into the barn...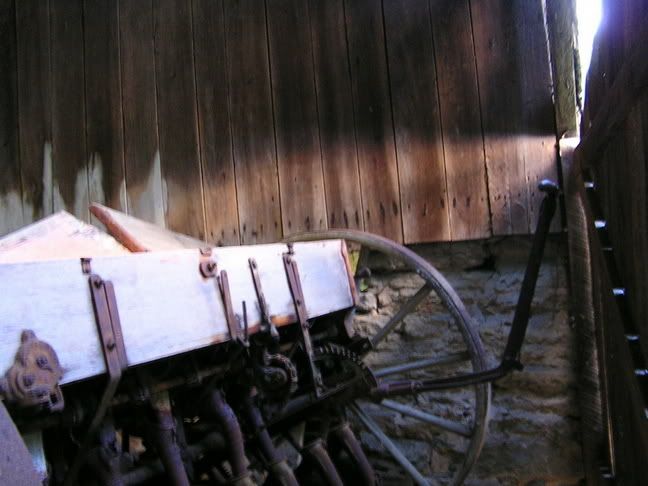 the rear view of the adjacent tavern...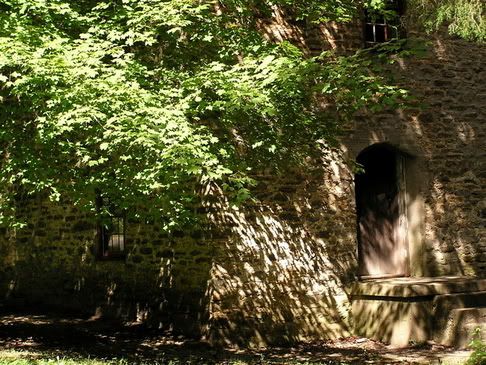 the upper rear window...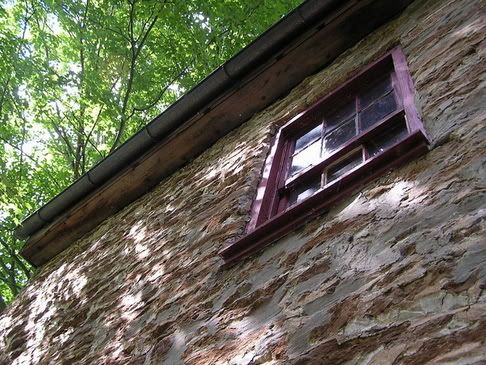 the layers of paint peel off a window sill of the tavern...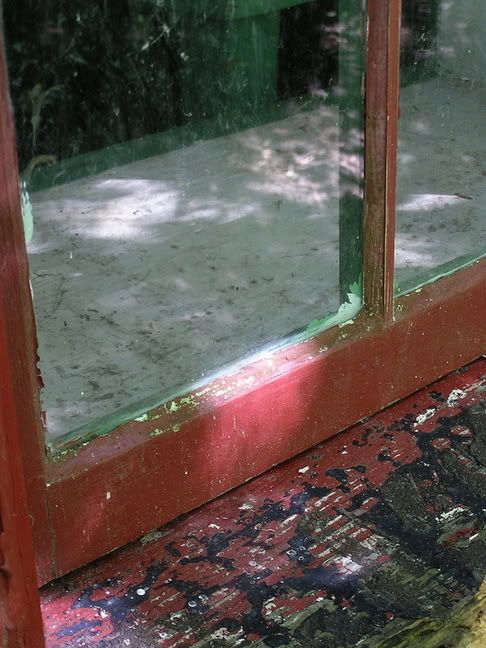 a shattered window and glimpse inside the kitchen...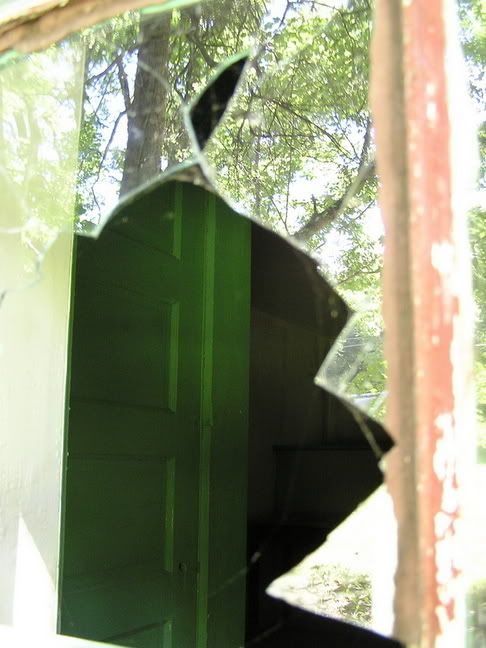 a better shot of inside the kitchen through the broken window...
the view of the barn from the tavern...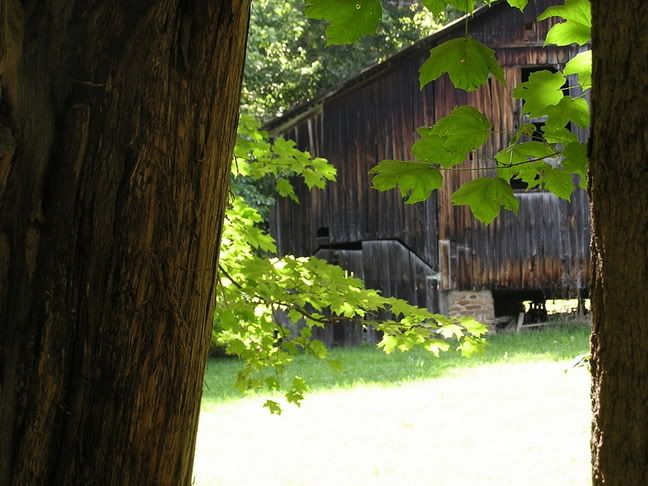 the front of the Cross Keys Tavern (operated as tavern from 1809-1820, schoolhouse where friend Amy's neighbor was instructed thereafter, currently maintained by Camp Kern(??))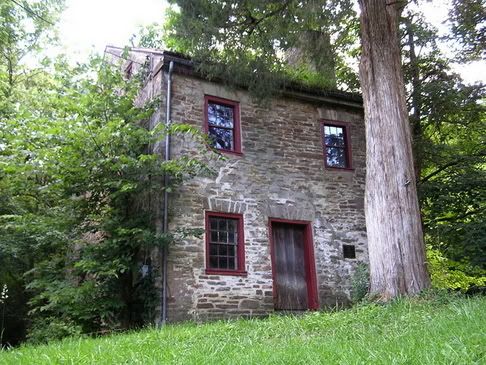 John and Osee Terry's headstone, (one of the best in condition there)...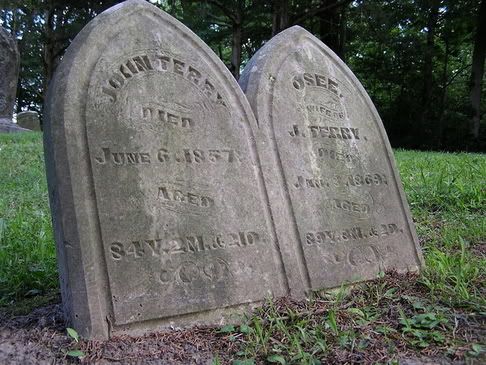 typical rural Ohio, this schoolbus is in the woods, visible from the cemetary...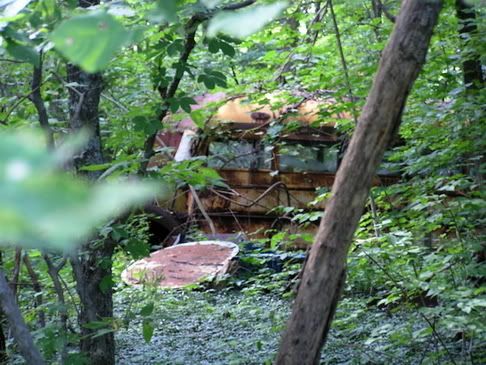 Henry Stibbs' headstone, seemingly very successful farmer, the father of John Stibbs, grandfather of Jackson Stibbs, would outlive most of his grandchildren as he lived to the remarkable age of 98. Walked through his old property today...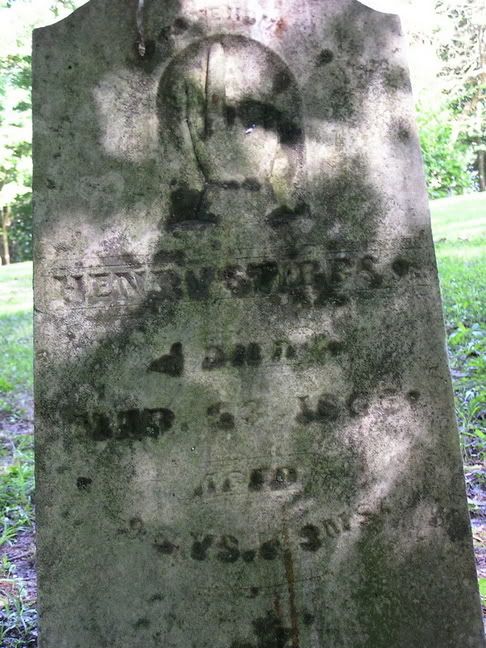 These two headstones were near the Stibbs' plots, the names are illegible, but these red silk flowers that some person left there mark the graves...